The objectives of the session, in continuity with the topics covered in previous editions, this year, with renewed interlocutors of primary importance, public and private, concern:
– the role of enabling ecosystems: actors, roles and relationships between the public and the private sector for planning interventions of territorial and urban enhancement;
– the skills and underlying know-how to implement win-win models with the contribution of social innovation, the use of economic resources and the importance of effective public procurement;
– the value of communication, the analysis of social impact and sustainability for local development.
Of particular interest is the identification of distinctive and recognizable elements for replicable models of collaborations between public and private, listening and communication on the territory to design processes of urban and social transformation and regeneration also in the light of the pandemic experience. The morning's works are opened by a Key Note Speech, carried out by an expert scholar on housing conditions and urban development of cities in different countries.
---
If you are interested to participate at the development of the program of this conference, you can leave us a comment or a suggestion in the following section "contributions".
---
PROGRAMME
Moderate:
Edoardo Nardella, Art Director Arexpo
Introduces:
Elio Morino, INU-URBIT
– PPP@MIND Milano Innovation District
Public and private play in the same team
Igor De Biasio, Managing Director Arexpo
Ferdinando Ferrari Bravo, Development Director Lendlease
Innovative tools for urban regeneration
The Flexible Integrated Intervention Plan
Daniela De Pascalis, Real Estate Development and Environment Manager Federated Innovation
Ferdinando Ferrari Bravo, Development Director Lendlease
– PPP outside MIND
RHO calling: confronting to create a shared vision of development
Edoardo Marini, Councillor for City Planning, Municipality of Rho
Angelo Nespoli, Responsible for the Real Estate Development of the Fiera Foundation
Gianluca Lugli, Arexpo Special Projects Manager

Designing beauty to enhance the territory
Sabina Tavecchia, Councillor for Urban Furniture Municipality of Rho
Andreas Kipar, Founding Partner LAND
Conclusions:
Giovanni Azzone, President of Arexpo
Curators and speakers: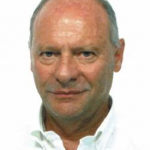 Elio Morino
INU - URBIT
Architect and city planner, member of the board of the INU Piemonte and Valle d'Aosta Section. Former municipal manager, president and member of municipal and provincial landscape commissions, member of the technical-scientific committee of Urbanpromo Social Housing.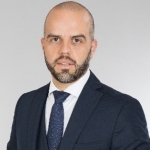 Igor De Biasio
Arexpo
From 2010 to 2016 he was with Philips S.p.A., where he held the position of Sales Manager, managing all the Consumer Lighting business channels in Italy, Israel, Greece, Malta and Cyprus. From 2017 he was Wholesale Director Europe, Middle East and Africa at Moleskine Srl, until June 2019, when he was appointed CEO of Arexpo. In addition, in July 2018 he was elected by the Chamber of Deputies as a member of the Board of Directors of RAI-Radiotelevisione Italiana.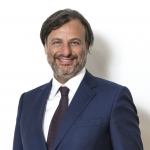 Ferdinando Ferrari Bravo
Lendlease
Engineer with MBA works with Lendlease, an integrated global player, in the field of real estate development for the launch of urban regeneration in Milan Santa Giulia and MIND Milan Innovation District, taking care of relations with the market.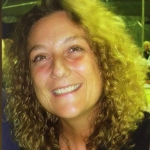 Daniela De Pascalis
Arexpo
Architect, graduated from Milan Polytechnic. With many years of experience in the Lombardy Region, she has been involved in the development and management of complex territorial development programmes (ADP Fiera - Navigli Area Plan - Malpensa Area Plan). Since 2016 she has held the position of Head of Real Estate Development and Environment at Arexpo S.p.a., dealing with the drafting and implementation of the MIND Integrated Intervention Programme and related environmental assessment procedures.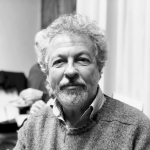 Edoardo Marini
Municipality of Rho
Architect, graduated from the Politecnico di Milano, where I obtained my PhD in environmental and territorial planning, I have been and am professor of urban planning at the University of Parma, Mantua and at the Politecnico di Milano; I worked at the Pim Study Centre, and the municipality of Cinisello Balsamo. I was in charge of the approval of the PII of the Falck areas in Sesto San Giovanni (2015), of the Mind areas (ex Expo) in the municipality of Rho (2019) and of several complex programmes.

Angelo Nespoli
Fiera Foundation
He works at the Fondazione E.A. Fiera Internazionale di Milano, as the person in charge of asset valorisation initiatives, taking care of relations with the PP.AA. and institutional tables, the organisation of architectural competitions and tenders for the awarding of contracts above the threshold and following urban planning issues.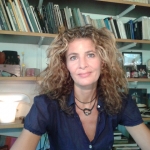 Sabina Tavecchia
Municipality of Rho
Architect, Councillor in charge of the Strategic Plan for Urban Furniture and Beauty of the City, Tourism and Territorial Marketing, Promotion of Equal Opportunities and Reconciliation of Times, Demographic Services and General Affairs.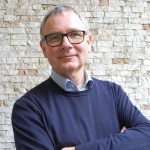 Andreas Kipar
LAND
Architect, landscape architect and planner, he is founder and Creative Director of the international landscape architecture firm LAND based in Germany, Italy and Switzerland. He is the creator of the "Green Rays" model in Milan, internationally recognized as a pioneer in green urban planning.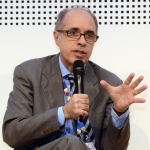 Giovanni Azzone
Arexpo
He graduated with honors in 1986 in Industrial Technology Engineering at the Politecnico di Milano. He became Full Professor of Management Control Systems at the Politecnico, continuing his commitment as Deputy Vice President from 2002 to 2010, the year in which he was elected Rector until 2016. He has authored numerous publications both nationally and internationally.
He has been Chairman of Arexpo since February 2016 and has been an independent director on the Board of Directors of Poste Italiane since April.