The 20th edition is held at the Innovation Center of Fondazione CR Firenze and is divided into four strands, "Urbanpromo City", "Urbanpromo Social Housing," "Urbanpromo Digital" and "Urbanpromo Green."
The history of the building that hosts Urbanpromo dates back to the late 17th century. The palace, designed by architect Giovan Battista Foggini at the request of Grand Duke Cosimo III dei Medici, was built in 1695 as the Granary of Abundance to provide grain storage for the city in times of famine. The Medici coat of arms is displayed on the building's facade in Piazza di Cestello.
Later, it was administered by the Magistrato dell'Annona and, in the 19th century, became a military bakery, before becoming the site of the "caserma Cavalli" (Cavalli barracks), where for a long time Florentines went to receive their draft examination.
In 2017, the estate was purchased by the Fondazione Cassa di Risparmio di Firenze and underwent internal renovations, designed by architect Annalisa Baracchi and engineer Giuliano Galzigni, to transform it into a digital innovation center. The Auditorium and The Stellar restaurant have been open to the public since 2021. Also coming in 2022 is the "42" Florence coding school.
Today the building is an engine of innovation and economic development, a catalyst for resources and talent.
---
Accessibility and facilities
The Innovation Centre of Fondazione CR Firenze is located on the Lungarno Soderini, at the Amerigo Vespucci bridge, in the heart of San Frediano. It can be easily reached on foot or by public and private transport. From the Firenze Santa Maria Novella railway station, it is a short walk (13 min, 1 km) or by bus (13 min) or taxi (20 min). Urbanpromo's conferences are held in the 4 halls of the Congress Centre, located on the basement floor, with access from no. 21 Lungarno Soderini. On the ground floor, on the other hand, are the 21 silos that will host the exhibition and various hospitality spaces including the cafeteria and a restaurant.
---
 The rooms of the Innovation Centre, on the occasion of Urbanpromo 2023, are named after four INU presidents :
He was President of INU from 1970 to 1977, elected after the Members' Assembly held in Bologna on 14 February 1970.

Giovanni Astengo (1915 – 1990)
| Full Biography
Architect and university professor of urban planning, Gold Medal of Arts and Sciences from the Ministry of Scientific Research and Universities.
He was honorary president of INU from 1986 to 1990, and treasurer from 1952 to 1956.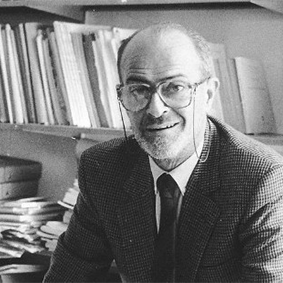 Giuseppe Campos Venuti (1926 – 2019)
Honorary President of Inu since 1990. He was acting President from November 1992 to May 1993, leading the Institute to a complete reorganisation ratified at the 20th Congress.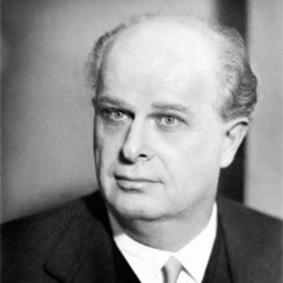 Adriano Olivetti (1901 – 1960)
Engineer and entrepreneur. He was the president of Inu, after its re-foundation on democratic and republican bases, from 1950 (after the Institute's 3rd Congress) to 1960.