Sandra Vecchietti, INU Emilia-Romagna President
---
The leading players at the meeting are the General Town Planning Plans that some municipal administrations are drawing up to implement, in their territories, those policies for urban regeneration and to combat land consumption, the need for which is now unanimously shared. In order to effectively pursue this objective, in Emilia-Romagna Regional Law no. 24/2017 has given an innovative approach to urban planning and promoted a general review of local planning. A real paradigm shift that introduces other issues of great topicality and interest in municipal planning, such as the fight against climate change, ecosystem services and ecological-environmental equipment.
The general curiosity that the Emilia-Romagna law aroused when it came into force now has the possibility of finding a first concrete satisfaction in the activities undertaken by the Administrations of some of the cities that have always been among the most attentive to the government of their territory.
---
If you are interested in participating in the development of the programme of this conference, you can leave us a comment or report in the following section "contributions".
---
PROGRAMME
Introduces and coordinates:
Sandra Vecchietti, INU Emilia-Romagna President
Relations:
The new General Urban Plan of Bologna between strategic and regulatory dimensions
Emanuela Antoniacci, Head of the Territorial Government Sector, Municipality of Cesena
Maria Sergio, Manager of the Planning and Urban Sustainability Sector, Municipality of Modena
Francesco Evangelisti, Planning Office Director – Department of Urban Planning, Housing and Environment, Municipality of Bologna
Conclusions:
Roberto Gabrielli, Head of the Territorial and Urban Planning, Transport and Landscape Planning Service, Emilia-Romagna Region
Curators and speakers: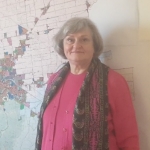 Emanuela Antoniacci
Municipality of Cesena
Graduated in architecture from the University of Florence, after a brief period of freelance work, she started working in the public administration in the mid-1980s. Since 2007 she has been working in the municipality of Cesena where she has held managerial positions in the field of Territorial Government.
Maria Sergio
Municipality of Modena
Graduated in Civil Engineering - Construction, she is manager of the Urban Planning and Sustainability Sector at the Municipality of Modena. Since 2003, she has held managerial positions in services related to territorial government in the public administrations of the Emilia-Romagna Region.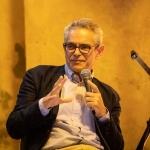 Francesco Evangelisti
Municipality of Bologna
Architect and manager of the Municipality of Bologna since 2005, he is currently Director of the Planning Office of the Department "Urban Planning, Housing and Environment". He has designed territorial and urban plans and detailed plans and implementation, urban redevelopment and social housing programmes, projects for intervention on public spaces, and participatory urban planning routes.